Let me inspire you with these Honeymoon Destinations, a romantic break is the perfect opportunity to escape the daily grind and get away together, just the two of you – whether you're celebrating the start of your married life in one of our most popular honeymoon destinations, or heading out on the latest in a lifetime of adventures as a couple.Whatever style of getaway you prefer, there's a romantic destination to suit – from luxury holidays and pampering on the beach, to city breaks packed with culture, shopping and nightlife. Relax and unwind in blissful sunshine, or head out and experience all the activities your destination has to offer – either way, this is your opportunity to create memories that will last a lifetime!
Click here to 
Start living happily ever after in a faraway land. Fly Virgin Atlantic to London, Dubai, Johannesburg, Delhi and Accra.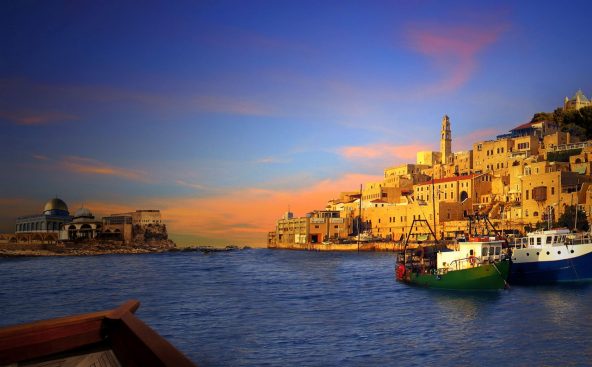 Luxury romance in Dubai
If your perfect vacation involves plenty of sun-kissed luxury, consider a couples' break or honeymoon in Dubai. This is a city geared up to make you feel like royalty – think luxurious hotels, high-end romantic restaurants and rooftop parties round the clock. If you're party people and eager to dance the night away in glamorous style, this is the place to see and be seen – but there are plenty of opportunities to kick back and relax as well. Head to the ultra-modern shopping malls for a bit of retail therapy, or chill out in the sun on beautiful sandy beaches. Alternately, to get your hearts pounding, take to the dunes for some sand boarding, quad biking or 4×4 excursions in dramatic desert landscapes – there's nothing like a bit of adventure in a dramatic location to inject a bit of new life into your romance.
Click here to 
Start living happily ever after in a faraway land. Fly Virgin Atlantic to London, Dubai, Johannesburg, Delhi and Accra.
Romantic things to do in London
For a romantic getaway with a rich dose of history, culture and fabulous urban style, few destinations can beat London. Pose for photos in front of world-famous tourist attractions such as Big Ben, Piccadilly Circus and Tower Bridge, and enjoy the thriving theater scene and outstanding museums and galleries. Plus, there's nothing more romantic than strolling along the banks of the Thames in a light mist, or through Regent's Park in the summer sunshine, hand in hand with your beloved. Experience the thrill of shopping on Oxford Street or browsing Portobello Road Market, dine in one of London's most romantic restaurants, then check out the vibrant bar and club scene at night – there's never a dull moment in the energetic British capital.
Click here to Choose from the Best Deals to London – Book Now!
Couples' breaks in Johannesburg
If you're looking for a uniquely romantic destination that mixes fascinating history, lively culture and a spectacular natural setting, Johannesburg may be the perfect spot for your next couples' vacation. South Africa's largest city is a hotbed of urban renewal, with a trendy dining scene, nightlife, and shopping to rival any international city. Culture vultures will be more than entertained, with a choice of theaters and galleries and an eclectic selection of museums covering everything from apartheid to beer and the city's gold rush days. It's also an ideal starting point to experience the romance of the African landscape, and get up close to some big game on a wildlife safari in a nearby national park – and its southern hemisphere location makes it perfect for a winter honeymoon in the sun.
Click her to Experience India, China, Japan, Africa and More! – Book Now
Escape to Hong Kong
Offering an intoxicating blend of ultra-modern architecture and rich, traditional culture, Hong Kong is a city that's constantly on the move – with a cosmopolitan romance all its own. From ornate Buddhist temples and colonial-era buildings, to some of the world's best restaurants and an outstanding selection of museums and galleries, there is plenty to explore during a couples' break. Ride the tram to the top of Victoria Peak for amazing views of the city, or take a boat ride on the harbor and discover its picturesque islands, complete with quaint fishing villages and peaceful beaches. Shop in luxury boutiques and colorful street markets, or catch a performance of traditional Chinese opera. And of course, when the sun goes down you can experience the city's eclectic nightlife – the perfect way to round off a honeymoon or romantic vacation in this kaleidoscopic destination.